What is Dytective by Change Dyslexia?
Detect and improve your skills playing funny games
Dytective combines two scientifically validated tools developed by Change Dyslexia. In only 15 minutes, through a series of tests, according to your age and abilities, Dytective Test detects if you are at risk of having dyslexia. With DytectiveU you will improve your reading and writing skills while having fun playing.
For Therapists
Improve your reputation and take care of more patients with a scientifically validated added service that allows you to save time and personalize reports with 24 cognitive skills.
Request more information
For schools
Improve attention to students; detect and treat reading-writing problems in time. Help improve the treatment of your counselors, speech therapists and AL and PT teachers.
Request more information
Science at the service of dyslexia
With DytectiveU, the needs and strengths are stimulated in a personalized way through 42,000 exercises, depending on each child's weaknesses and strengths:
Language Skills
Alphabetic Awareness
Phonological Awareness
Syllabic Awareness
Lexical Awareness
Morphological Awareness
Syntactic Awareness
Semantic Awareness
Orthographic Awareness
Working Memory
Visual (alphabetical)
Sequential (visual)
Auditory (phonology)
Sequential (auditory)
Executive functions
Sustained attention
Activation and attention
Simultaneous attention
Performance
Reading Comprehension
Reading Speed
Natural Spelling
Arbitrary Spelling
Writing Speed
Error Recognition
Error Correction
Perceptual Processes
Visual discrimination and categorization
Auditory discrimination and categorization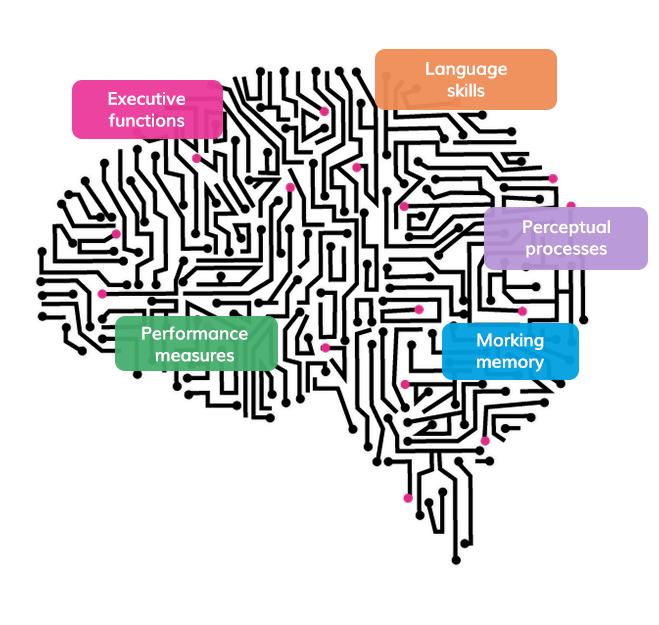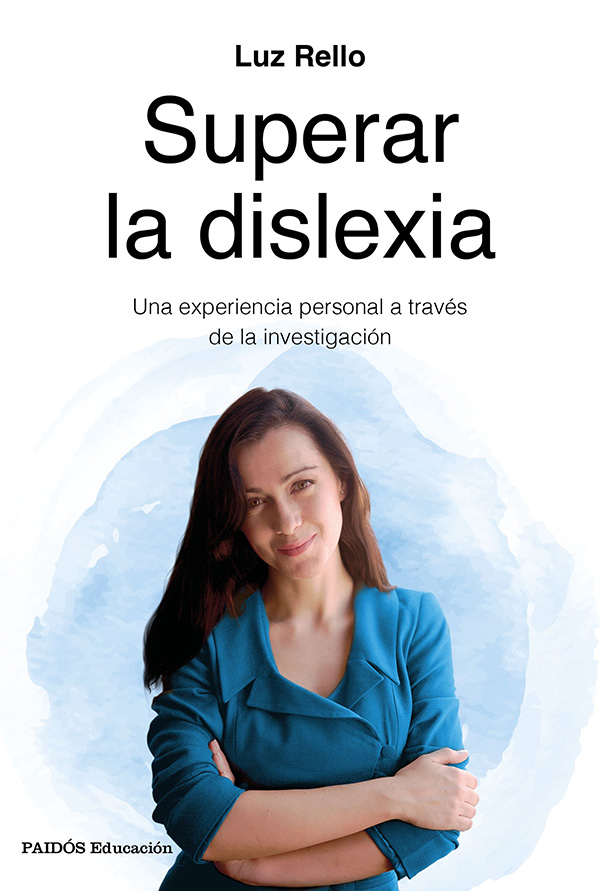 The Dytective tool integrates eight years of multidisciplinary research
In her book "Superar la Dislexia" Dr. Luz Rello explains the research behind the tools as well as other resources to overcome dyslexia. For parents, therapists and professionals. More information.
About the author
Luz Rello has a degree in Linguistics and a PhD in Computer Science, she is Ashoka Fellow and a researcher at Carnegie Mellon University. In 2016, she founded Change Dyslexia, a social company, working in collaboration with an interdisciplinary team from different universities focused on dyslexia early detection and treatment.
She has received several awards and recognitions, among which are the European Young Researcher Award of the EuroScience Foundation in 2013, Social Innovator of the Year by MIT Technology Review in 2014, the Princess of Girona Award in 2016 and was included in the Forbes 30 under 30 list in 2017.
Success testimonials from families, teachers and professionals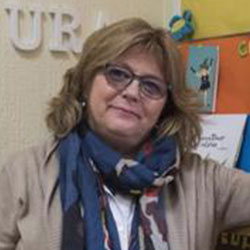 I have had the privilege of collaborating in the research of #DytectiveU, it is a very agile and motivating tool for kids. Children with #dislexia and #tdah improve their reading and writing skills, even children without difficulties notice great improvement. I am very excited about the tools developed by Change Dyslexia because in my 30 years of professional career, I have seen many students fail due to language difficulties. Dytective Test is very easy to use and allows us to evaluate lots of students. We know that in most schools we lack personnel and time to evaluate the students. These are inclusive tools that I recommend all students should use!
Ángeles Álvarez Cedrón
Speech therapist. Educations and Elementary teacher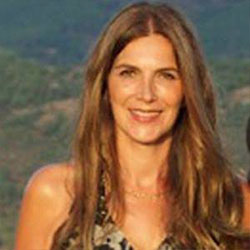 I found out my son had dyslexia when he was 11 years old; since he was 5 years old he has been suffering the misunderstanding of demanding teachers and has felt different from the other kids, without really knowing what was wrong with him; this resulted in much discomfort. Every person who knows a dyslexic kid is aware of the importance of early detection and rehabilitation of the phonological route before this situation makes him/her suffer in school. Dytective can help put lots of families on track of what is going on with their kids and refer them earlier to a speech therapist who could help. I hope one day dyslexia could be compared to wearing glasses for myopia: without suffering and having to overcome every barrier for it. Luz Rello, not only she doesn't hide her dyslexia -a fact that helps children accept theirs and not hide it-, she commits her research work to avoid other kids suffering from this, with early detection tools and making people aware that there are other ways to evaluate and learn in this technological age when nobody should suffer anymore. Thanks Luz, for Change Dyslexia, and for believing that you can change the world of people with Dyslexia, I'm sure you will get it
Sol García de Viedma
Mom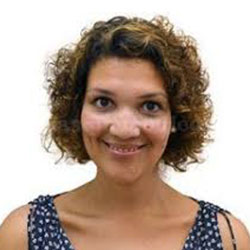 As a speech Therapist who works in the field of Education, I think Dytective is a great initiative. It'll give us the opportunity to reach more people and the chance to help teachers, parents and teaching professionals to detect, easily and quickly, people with possible learning difficulties .
Alicia Bailey Garrido
Speech Therapist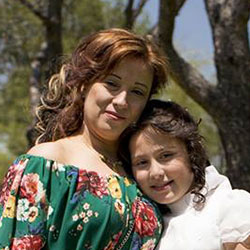 Estoy encantada porque le gusta mucho. No suele comentar muchas cosas del cole pero de lo que habla es de Dytective. Le gusta mucho. El cambio que he visto en mi hija es que ahora coge un libro para leer que antes no lo hacía. Mil gracias no sabes lo que le ha servido el Dytective a Iris este año ya hace los deberes sola y ha sacado el primer 7,5 en Lengua y para ella es como si fuera un 10 y está super feliz. .
Bibiana Martínez Gutiérrez
Madre de familia
Entusiasmadas con Dytective. Los niños son detectives de la lectoescritura, les encanta y aprenden jugando. Ayuda a todos los niños en proceso de aprendizaje de la lectura y a los alumnos disléxicos o con problemas específicos de lectoescritura. Utilizan Dytective todos nuestros alumnos de segundo de educación primaria y los de cursos superiores diagnosticados con problemas de lectura.
M.Neus Costa Auguet
Directora del Colegio Els Estanys (Platja d'Aro, Catalunya)
For the first time the world will have a technological tool, easiest application, that will help millions of people understand why they have gone through so many uncertainties, without the chance of finding a single answer. In Dytective these people will find the necessary LIGHT (Luz) to get out of the dark and change how they see themselves. Dyslexia is a poorly understood neurobiological condition, and it usually takes a long time to be diagnosed. Early detection is essential, from a medical perspective, to avoid damages in an emotional brain under construction. The very first years of treatment are vital since it is at an early age when the brain is more adaptable to achieve better results and strategies that help compensate any difficulty. Therefore, an app that leads people to an early risk detection is a priceless contribution. Dytective will help significantly change the lives of people with dyslexia and will raise awareness among the spanish speaking community about an invisible difficulty for the majority of people. THANK YOU LUZ RELLO ON BEHALF OF ALL KIDS WITH DYSLEXIA!!! .
Gustavo de Abichacra
Médico pediatra y presidente de DISFAM Argentina
I wish we had the chance of having an app like Dytective many years ago and our son Alberto wouldn't have suffered so much not knowing what was wrong with him. Not knowing that he had dyslexia until he was 16 years old has caused him huge emotional damage. Collaborating in the research was a true honor to us. Thank you Luz for fighting for this injustice to find support in you and in your project Dytective, and to make it available for everyone regardless their economic situation. This is priceless!!!
Lucía Alcántara López
Mom and President of the Dyslexia Association of Cádiz, Spain
We, as parents, are very happy that our school has incorporated DytectiveU as a support tool for our children. We noticed the difference from week one!
Carmen Amador Migalla
Mom
Entre los hermanos hablaban con entusiasmo de la herramienta, además les gustaba. Hablan muy bien de ella. .
Esperanza Franco Rubio
Madre de familia
A Mario le ha gustado un montón. Se le notaba muy hablador, venía contando todo lo que había hecho cuando Mario no contaba nada del cole. Se le veía muy ilusionado. He notado una mejoría en Mario, sobre todo al leer, antes se comía la "n" siempre al escribir y ahora no, al leer no se confunde. .
Isabel Blanca Sandoval
Madre de familia
Mis hijos, al principio estaban reticentes para ir a Dytective, se creían que era una carga, una clase más pero luego les ha encantado, les ha dado pena que se acabara. Hablaban mucho de ello en casa. He notado mucho la mejoría en la lectura. En Manuel he notado un cambio brutal en la lectura, y eso le anima más a leer. Lo hemos notado todos en casa. .
Pilar Caballer Día
Madre de familia
Previous
Next
Highlighted news (Spanish)
Change Dyslexia recibe el Premio UNESCO Rey Hamad Bin Isa-Al Kalifa
Change Dyslexia recibió el viernes Premio UNESCO Rey Hamad Bin Isa-Al Kalifa 2019 para la utilización de las Tecnologías de la Información y la Comunicación (TIC) en la educación por su Dytective
por Change Dyslexia, 29 de junio de 2022
Leer más
---
Entrevista de Luz Rello en INFOBAE
En esta gran entrevista del diario digital Infobae, Luz Rello brinda su opinión sobre el impacto que tiene la dislexia a nivel social. Luz Rello, habla de lo duro que puede ser la etapa escolar para los niños que tienen dislexia y de la importancia de la detección precoz de los problemas de lectoescritura.
por Change Dyslexia, 18 de julio de 2023
Leer más
---
Descubre las ventajas de entrenar con Dytective este verano
Vive un verano lleno de aventuras con Dytective. En Change Dyslexia queremos formar parte de tu verano y por eso hemos creado una aplicación que convierte el aprendizaje en una emocionante aventura de detectives.
por Change Dyslexia, 14 de junio de 2023
Leer más
Awards and Acknowledgements

Premio UNESCO Rey Hamad Bin Isa-Al Kalifa

Finalists in the Cartier Women's Initiative Awards

"Forbes 30 Under 30" list, spanish edition

Princesa de Girona Award, social category
"New Researcher" Award by the International Dyslexia Association

Ashoka Fellow Award

Social Innovation Award, spanish edition of MIT Technology Review

Social Entrepreneurship Award, Obra Social La Caixa

First prize, category Education in the "Vodafone Foundation Mobile" european awards

"Women Techmakers" Award, Google
Partners and Collaborators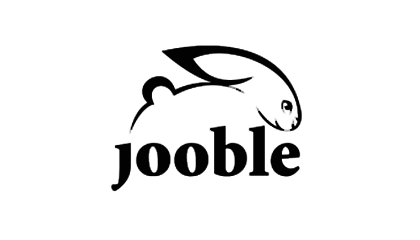 This project has received funding from the European Union's Horizon 2020 research and innovation programme under grant agreement No 856183
This project has received funding from the NEOTEC 2018 Program from the Center for Industrial Technological Development of the Ministry of Science and Innovation, Government of Spain.